Don't Miss Out on These Amazing Features That Hero Destini 125 Offers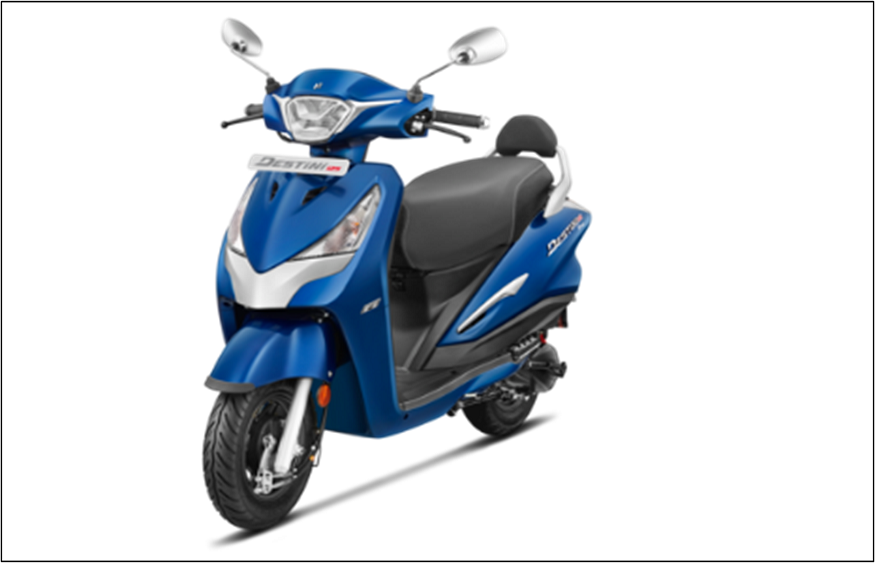 If you are looking for a stylish, efficient, and feature-packed scooter, look no further than the Hero Destini 125. Hero MotoCorp has again raised the bar in the scooter segment with the Destini 125, offering a perfect blend of style, performance, and convenience. Let's dive into the fantastic features that make the Hero Destini 125 a top choice for urban commuters and daily riders.
1. XTEC Technology
The Hero Destini 125 is powered by innovative XTEC engine technology, ensuring smooth and refined performance. The 125cc engine is designed to deliver optimal power and fuel efficiency, making every ride a delightful experience. Whether navigating congested city streets or cruising on the highway, the Destini 125 offers a hassle-free and enjoyable ride.
2. Programmed Fuel Injection (PGM-Fi)
The Destini 125 optimises fuel delivery with the advanced PGM-Fi system, ensuring efficient combustion and better mileage. This technology improves fuel efficiency and contributes to reduced emissions, making it an environmentally friendly choice.
3. i3S Technology
Hero MotoCorp has incorporated the i3S (Idle Stop-Start System) technology to enhance fuel efficiency further in the Destini 125. This feature automatically switches off the engine when idle for a few seconds, and it restarts with a simple twist of the throttle. This intelligent system saves fuel during traffic halts and signals, making it an economical and eco-friendly option.
4. Stylish Design
The Hero Destini 125 boasts a stylish and contemporary design that grabs attention wherever it goes. The scooter features elegant bodywork, sleek lines, and attractive graphics that embody sophistication and modernity. With its chrome accents and trendy alloy wheels, the Destini 125 will turn heads on the road.
5. Integrated Braking System (IBS)
Safety is paramount, and Hero has equipped the Destini 125 with Integrated Braking System (IBS). This advanced braking technology distributes braking force between the front and rear wheels, providing a balanced and controlled stopping experience. Whether you're riding solo or with a pillion, the IBS ensures maximum safety and confidence on every ride.
6. Spacious Under-Seat Storage
Practicality is key, and the Destini 125 understands that. It offers ample under-seat storage space, allowing riders to carry essential items conveniently. This feature makes the Destini 125 an excellent companion for daily commuting or short trips around the city.
7. Digital Analog Meter with Side Stand Indicator
The digital analog meter on the Destini 125 offers a clear and comprehensive display of essential information, including fuel level, trip details, and speed. Additionally, the side stand indicator is a helpful reminder to retract the stand before setting off, enhancing safety and preventing accidents.
Conclusion
The Hero Destini 125 is a scooter that ticks all the right boxes – performance, style, and convenience. With its advanced XTEC technology, PGM-Fi, and i3S, it ensures a smooth and efficient ride. Not to forget its stylish design, safety features like IBS, and practical under-seat storage. If you want an exceptional scooter with amazing features and incredible value, the Hero Destini 125 is the ideal choice. Get ready to experience the joy of riding and make your daily commute a delightful affair with the Hero Destini 125.