How Car Seat Covers Are More Than Just an Accessory of Aesthetic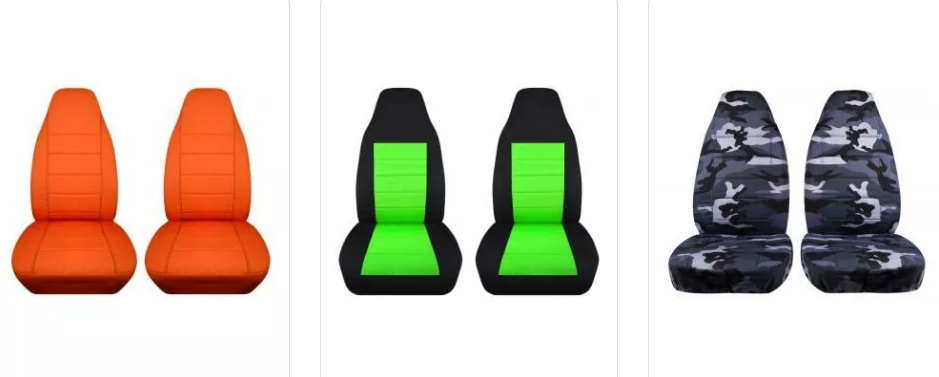 Car seat covers are one such car accessory that has a lot of benefits and hence it is considered of utmost importance in the interior of every car. A well-designed car seat cover can change the entire look of your car. The interior of every car is majorly covered by its seats, and when you add a particular colour or pattern to your car seats, then not only the car seats seem to be transformed but the entire interior. It is very important to install periodically car seat covers in your car because most of us use our car just like our second home, we sometimes eat and drink inside. We also step in with footwears that bring along all the mud and dust from the outside of the car, and this makes our car look very dirty and unmaintained. Also, once the original foot mats or seat covers of a car are destroyed, it is very expensive to install new ones. Keeping all of the above in mind, the invention of car seat covers proves to be a very useful thing.
Original seat protection
Car seat covers are not just limited to the aesthetic appeal or look of the car, but much more beyond that. We all want our car to look clean and presentable, but many people ignore the maintenance of their car as this reflects the personality of the car owner. Car seat covers play a very important role in the maintenance of cars. Who doesn't want to keep the resale value of the car intact? In case you want to sell your car at a point, then your car has to be well maintained so that you can get the best resale price.
A car seat cover protects the original seats of your car and is easy to install. In fact, there are some seat covers available in the market which you can install yourself in just a few minutes.
Shop accessories online
If you are one such lazy car owner, who doesn't want to go to the store to get the car seat covers changed, then you have the option to buy car seat covers online. Yes, you heard me right. Now car seat covers could also be bought online and there is a huge variety of options available when it comes to colours and patterns. Some car seat covers do not have particular dimensions, and they are free-size seat covers which you can easily install by yourself. There are also custom fit covers specially made for your vehicle model. Here, you do not need to worry about the dimensions of your car, all you need is to provide the year, make and model of your vehicle.
The same goes with custom floor mats for cars, there are many companies customizing the floor mats and selling them online. Get set and order now!