How To Install A Truck Toolbox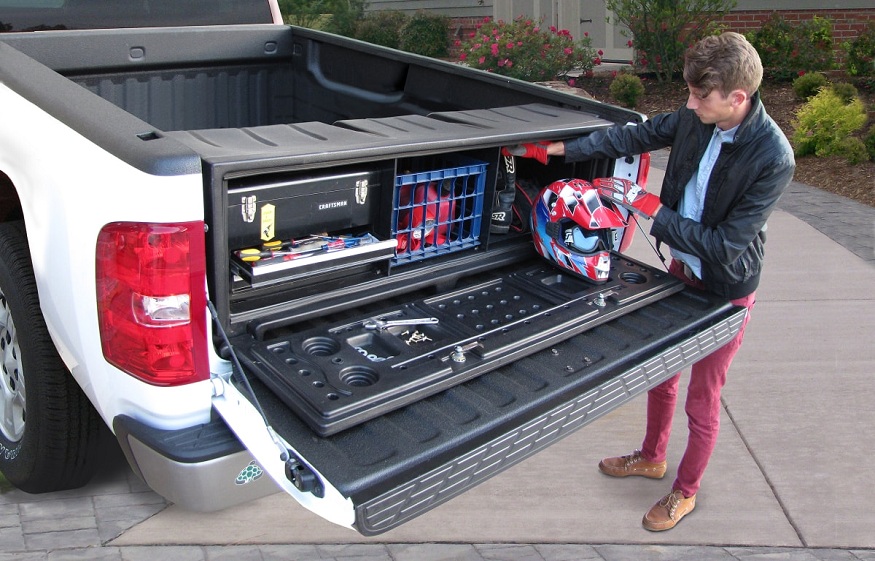 Getting from site to site with a collection of tools presents the problem of how to transport them securely, without damage and easily accessible when you need them. Aluminium tool boxes are designed specifically for truck beds and are easy to install. Most of these tool boxes come with the hardware installation accessories required, such as nuts and bolts or j-bolts. Your tool box and truck may both have pre-drilled holes for this purpose.
The installation process
Positioning
Before you install your tool box on the back of your truck, check that you have the right size, the right tools and your tool box is fully functioning. Place the tool box in position, checking that the lid can open properly in place. The best position is hard against the back or side of the truck bed.
Lining
If you do not have a truck bed liner, remove the tool box, and measure, cut and lay rubber or foam padding on the floor of the truck. The padding helps keep the tool box in good condition and stops movement and rattling as you drive. Make sure you cut out holes in the padding to match the tool box holes for securing.
Holes
If your truck does not come with pre-drilled holes, you will need to drill them yourself. Place the tool box on the truck bed, making sure the holes will be on the ribs of the truck floor and not the gaps. Mark out the hole location and drill directly through, keeping as straight as possible.
Fasteners
Tek or self-drilling screws are a convenient way to secure your toolbox. These screws do not need pre-drilled holes and can be placed in one step with an electric drill. Alternatively, follow the normal procedure for placing bolts – drill the holes, keep the drill as straight as possible, insert a heavy bolt and secure it with a nut and washer. A spring washer will keep the tension on the nut, preventing the nut from becoming loose. For more flexibility J-bolts can also be used to secure the tool box to the truck bed.
Security
Your truck toolbox will often be left unattended, so security is important. All tool boxes come with padlockable fasteners, so ensure you purchase a sturdy lock to keep all your expensive, and essential items safe.
Organisation
The best way to organise your tools in the truck toolbox is in several smaller tool boxes or organisers. Separate your tools into these tool boxes or cases, ensuring your tools are well maintained, secure and will not rub against each other and cause damage. Your tool bag can also be stored in the truck tool box while you are travelling.
Truck tool boxes are durable and sturdy, and provide a clean, dry and safe place for storing all your tools, equipment and even your lunch. The tool box can also be used recreationally when you are not at work, for fishing equipment and more. For more information about tool boxes, call the experts at RSOnline.