Six recommendations to follow before buying a new car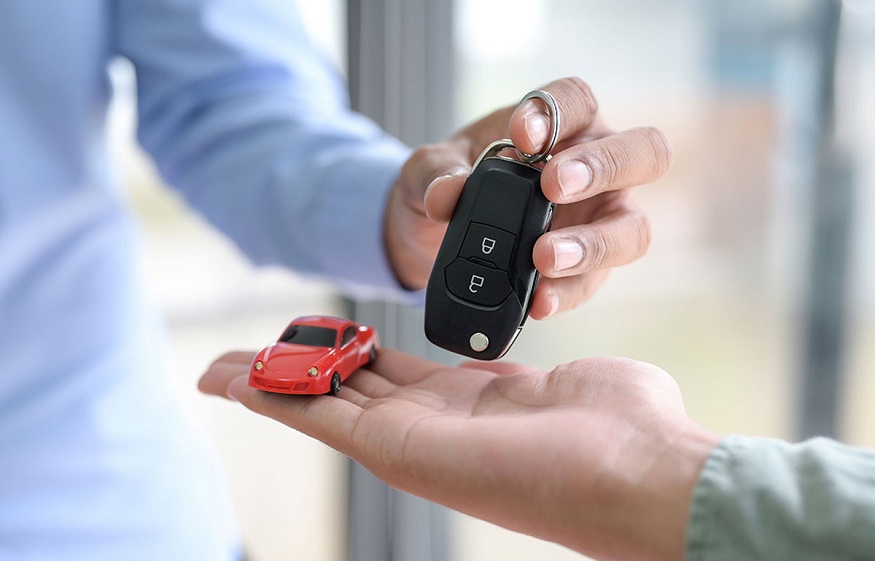 Here is some advice for buying a brand-new automobile that can make a big difference in whether you get your ideal car or perhaps a car that you eventually regret buying.
Based on why you're buying the car, make that choice
There are a variety of reasons why someone really should buy a car.
Some people might need a car for commuting so they can drive each day to the
Others could be searching for a family vehicle that makes it simple for everyone to go together.
Selecting a vehicle is made easier once you identify the crucial features of your ideal car. For example, if storage would be a top requirement, just consider automobiles with plenty of space and exclude those with lower trunk sizes.
Begin your research
The next crucial step in choosing your ideal automobile is to conduct research once you have decided on the attributes you want.
Search for cars from different brands that fit your needs. If you prefer an SUV, seek well-known manufacturers of vehicles in that class. Online, limit your choices to nearly five or six.
Evaluate how much each automobile lacks in addition to knowing what features it has.
To simplify the process, list the advantages and disadvantages of each model.
Don't forget to read the web users' reviews before buying an automobile. They may serve as helpful proxies for determining whether the car lives up to expectations.
Don't rush through the research portion. Give yourself plenty of time to comprehend the mechanics of the vehicles.
Calculate the vehicle's total on-road expense 
After you have finished your study, you would be in a stronger position to determine the budget needed to buy a car that suits your needs.
The majority of websites display a car's on-road cost. This price includes a large list of costs, such as:
lifetime payment of road taxes,
compulsory insurance fees,
fees for state registration, and
Charges for dealer handling
This, nevertheless, does not accurately reflect the vehicle's genuine cost. You must also factor in extra charges, such as maintenance fees.
High-end cars cost more money to maintain. It is imperative that you make a decision based on your ability to pay.
Avoid going overboard when buying a car because keeping one might drain your bank account. Choose a vehicle something you can truly afford for the next five to 10 years instead.
Schedule a test drive when you visit a dealership
Internet research is useful, but you should speak with a dealership that sells that model to learn the exact value of the car. Consult with the salespeople there to determine whether your chosen model has outstanding on-road performance.
Don't hesitate to take another test drive as well. Pay attention to the car's functionality and braking power. During these test drives, one would learn as a driver if a specific car is suitable for your requirements plus driving style.
The engine's overall performance during test drives seems to be another thing you need to look at. A car's additional features won't nearly be enough to compensate for poor engine performance.
Watch for Promotions and Discounts During Holidays or Special Offers
Customers may obtain enticing discounts on car for sale during specific holidays and company-sponsored promotions. Once you've narrowed down your choices for the car, find out if there are any price reductions. If indeed the dealer is reluctant to provide details on such deals, you might look them up online.Diwali seems to be the main holiday in India when most businesses provide deals plus discounts on various auto models.

Utilizing deals and discounts has been one of the greatest pieces of advice for purchasing a new car because they occasionally result in remarkable price reductions.
Look for the ideal insurance company
You should keep the following things in mind while choosing an insurance plan:Motor Vehicles Act of 1988 mandates that all car owners secure third-party liability coverage for their vehicles. If you don't, you risk receiving an expensive traffic maximum penalty of rupees 2000 or even rupees 4000 for serial offenders.

Although third-party auto insurance must be purchased, comprehensive insurance policies provide superior all-around coverage. Because of this, purchasing comprehensive insurance coverage for something like a new car becomes recommended.

Get the insurance plan from reputed brands. One can avoid paying the often high premiums for comprehensive insurance by choosing one of our policies, which has cheap premiums.

Before obtaining insurance, it'sindeed essential to become familiar with the features and advantages of each plan as well as the insurance provider.
What should I look for before I make a purchase decision from a car dealer?
To tell a good automobile from a great one, you don't have to be an auto aficionado. All you have to do when you're at the dealership showroom is give importance.
So here are indeed a few things to look for in a car dealer unless you want to enhance your benefits:
Find free auto accessories
Many automakers give away certain essential extras for free when you buy an automobile from them. Therefore, to maximize potential benefits from the auto dealer, check to see whether they are providing free car accessories.
Among the accessories to search for are:
both seat covers plus floor mats
chargers for batteries
Aluminum wheels
a license plate
Jack
Toolkit
 Verify Your Negotiation Skills
One can haggle over the cost of the vehicle they wish to buy, even though the car dealer will want to enhance their earnings from the sale.  Check for any cost additions you may eliminate by reading the terms plus conditions of the transaction. If you find yourself in need of replacement parts for your BMW following a car accident, consider visiting BMW parts USA for a wide range of genuine BMW parts to ensure proper repairs and restoration of your vehicle.
Additionally, be sure to use your negotiating skills; by lowering the sale price of your car, you can save a sizable sum of money.
Look into Simple Financing Options
Verify the dealer's availability of simple financing choices. For example, someone might want to finance the car through an auto loan or an Instalment. Make absolutely sure your dealer provides the alternatives you wish to use to make the transaction as convenient as possible.
Look for guarantees
Verify the warranties that your dealer gives for the various vehicle carts. Check to see if the year of something like the vehicle or indeed the number of miles it has been driven affects the warranty for said car you want.
Some automakers also offer free maintenance for the initial few visits. Before buying a car, ask the dealership if there are any limits and conditions for these kinds of free servicing.
Check for offers for yearly maintenance
When you use your car frequently, maintenance costs for autos might be high. A complimentary annual maintenance checkup is a benefit that many automobile dealers include with the ownership of a vehicle. When you can take advantage of this benefit from your dealer, you can save a sizable portion of your cash.
These pointers for purchasing a new automobile from a dealership should help make it easier for you to purchase the car of one's preference.