Smittybilt Overlander Roof Top Tent – The Ultimate Camping Companion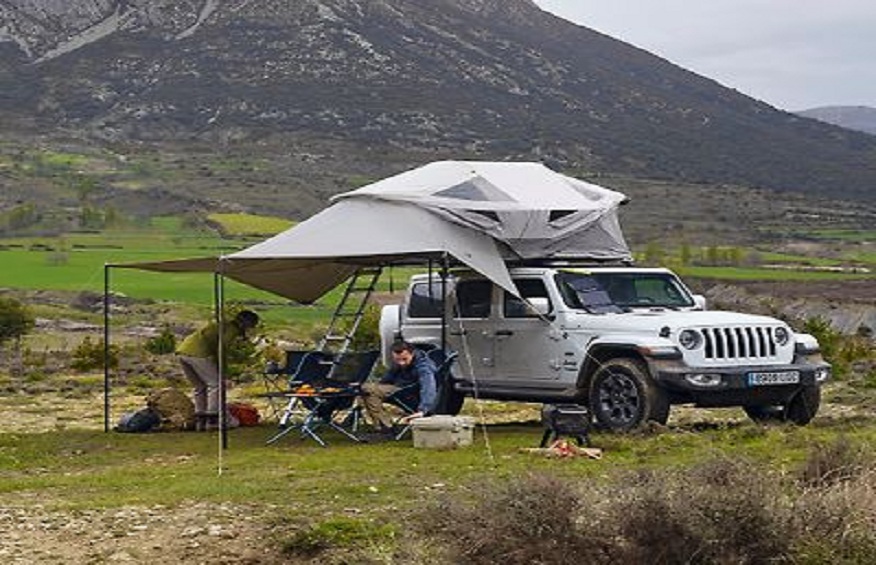 Camping is an excellent way to escape from the hustle and bustle of daily life and connect with nature. However, setting up camp can be time-consuming and often uncomfortable. The Smittybilt Overlander Roof Top Tent offers a solution to these issues and provides the ultimate camping experience.
Design and Features
The Smittybilt Overlander Roof Top Tent is designed to be durable, comfortable, and easy to set up. The tent is made from waterproof, rip-stop polyester fabric that can withstand the elements. The tent's frame is constructed from sturdy aluminum, making it lightweight and easy to install.
The tent measures 56 inches by 96 inches and can comfortably sleep two to three people. The tent's interior features a foam mattress that is four inches thick, providing a comfortable sleeping surface. The tent also has windows with mosquito netting to allow for ventilation and keep bugs out.
The tent's design also includes a retractable ladder that allows for easy access to the tent. The ladder can be extended up to 6.5 feet, making it suitable for most vehicles. Additionally, the tent's annex provides additional space for storage or can be used as a changing room.
Benefits
The Smittybilt Overlander Roof Top Tent offers several benefits for campers. The tent's elevated design provides an excellent view of the surrounding area while also keeping campers safe from wildlife. The tent's construction also makes it suitable for camping in all seasons, as it can withstand rain, wind, and snow
The tent's easy-to-install design also saves campers time and hassle, allowing them to focus on enjoying their trip. The tent's interior is spacious and comfortable, providing a homely feel while still enjoying the great outdoors.
Conclusion
The Smittybilt Overlander Roof Top Tent is an excellent investment for anyone who loves camping. The tent's durable construction and easy-to-install design make it a reliable and convenient option for any camping trip. Its comfortable interior and elevated design offer campers the ultimate camping experience, allowing them to connect with nature while still enjoying the comforts of home.