What Are The Most Expensive Rims?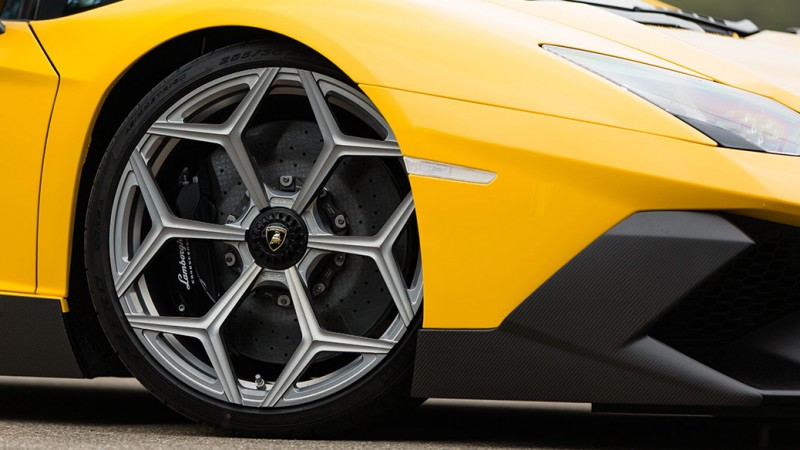 10. Vossen Novitec NV1 – $10,000
Vossen Novitec NV1 in a matte Space Grey finish is our first choice for the most expensive wheel. Vossen is known for making high-quality wheels due to its unique manufacturing process called "freeflow". This combines traditional and advanced casting processes, which increases strength and decreases weight. Vossen can also make wide wheels using freeflow without losing strength.
9. Asanti AF 862 – $14,400
Asanti is one of the most respected and well-respected brands in the rim industry. Ordering Asanti wheels feel like hiring a sculptor. Asanti is known for its European styling and custom finishes. They also use incisive forgings to make truly unique rims. Asanti is the wheel for you if you are looking for elegant styling.
8. GFG Forged Wheels – $15,200
GFG offers a wide range of products and services for sports cars, including those in the Lamborghini and Ferrari classes. Since 1997, GFG has been reinventing the rims of exotic and luxurious sportscars. They are starting to catch on. According to the company, more than a million drivers have chosen their wheels since they began the business.
7. Savini SV42 – $16,000
Savini, a manufacturer of forged wheels in 3 pieces that emphasize Italian elegance, has a distinctive design and elegant angles. Aerospace T6 aluminum is used for the forging to ensure strength and lightweight. Savini makes it easy to pick the paint color you prefer when you purchase these rims.
6. Lexani Forged – $16,400
Another well-known brand that you will often see bolted to Bentley and Rolls Royce sedans is Lexani. The Lexani is a simple, elegant brand that's perfect for luxury markets. These wheels are characterized by five thin spokes placed on a large wheel. They exude elegance and exclusivity. Lexani is a wheel maker of the future, with many award-winning designs.
5. Forgiato Basamento – $18,400
You need to add bling to big rides. Forgiato wheels are the best choice for your BMW X6 or Wrangler, whether you have a 4-inch lift and ginormous tires. Forgiato wheels are made in Los Angeles using U.S. components. They specialize in larger sizes. They can make wheels unique to your specifications and match your carbon fiber paint. What more could you ask for from a wheel manufacturer that owns its own auto show?
4. Forgiato Estremos – $22,800
The Estremos is a cheaper option if you think the Basamento is too expensive. What do you get? A 3 piece, the forged aluminum rim is yours. You can choose the convexity and concavity levels, the finish, as well as whether you want the rim to match your ride's color. You also have a Forgiato original.
3. Nutek – $24,000
Nutek is your only option if you're interested in four unique pieces of art and prefer American wheels to European. Nutek custom designs each rim. Some sets may have multiple colors due to this. Although it may sound silly, Nutek is unique and can be trusted by those who seek exclusivity.
2. Vossen VLE-1 – $40,000
Vossen's VLE-1 was introduced in 2014. It is a great wheel. They sent 20 sets of wheels to dealers as part of their rollout. They were quickly sold online by one dealer for $40,000 each. Although it's not known if they sold at that price, you can still buy the same wheelset for $10,400 today.
1. Asanti Diamond – $1,000,000
The Asanti Diamond is valued at $1,00,000. They have sold quite a few of these wheels. These wheels are diamond-encrusted (or choose the gem of choice) and will be eye-catching if you take them out in public. It's actually a much better deal than you might imagine. Asanti will give you a new Bentley GT, 24/7 security, and a complete year of rim protection when you buy four of these beautiful beauties.
This post was written by Justin K, owner of Wheel Identity. Wheel Identity is Tampa Bay's premier tire shop in Tampa. We carry custom wheels and tires for every vehicle, custom suspension kits, and all accessories for the interior or exterior of your vehicle. We only hire highly trained technicians using state-of-the-art equipment with experience in all areas of tire, wheel, suspension, and 4×4 needs.